How do I show the details panel in the New Map Editor?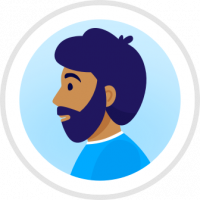 In the old map editor, I had the floating details panel that allowed me to quickly add icons, notes, links, etc. In the new one all I can find it to click the tiny 3 dots and then something.

In the old one, if I wanted to make an item bold, put a green flag and a #1 for priority 1 it took 3 clicks. In the new it takes 7 clicks plus 2 searches to find the flag and priority 1 icon.

Am I missing something? Is there a show details panel button I am missing or something to show a panel similar to the old one?
Answers