Does the new map editor support Apple Magic Keyboard with iOS app?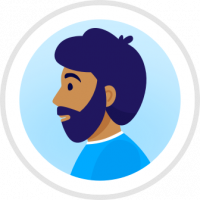 I am having an issue with keyboard support using an IPad Pro 12.9 latest gen and the Apple Magic Keyboard.

Enter key is supposed to create a sibling. When I access the web version, tab and enter work correctly.

When I use the iOS app, tab work correctly but Enter key does not do anything.

On the old map version, it works as expected on web and iOS.

Is anyone else having this issue?
Gerald
Answers