How can I get MM to start with a blank map instead of having sample nodes?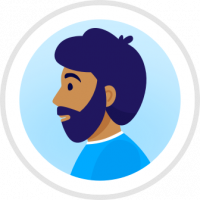 On the web, anytime I create a new map it starts with 2 level 1 and 4 level 2 items.

I cannot remove them without clicking on them, so it is very inconvenient. I want a blank map I can just start typing, I don't want to have to use my mouse to click on them. If I hit tab it creates a new node.

I want new maps to just start with a empty center node. I would prefer not even having a title, because the only way to change the title is to use the mouse and highlight the text.