Die MindMeister-Community ist zweisprachig. Um Deine Spracheinstellungen auf Deutsch umzuschalten, scrolle nach unten und klicke auf Deutsch.
[POTENTIAL BUG] Direct Links to MindMeister folder stopped working?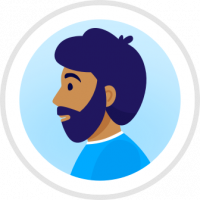 Dear community and support,
as it seems, direct links to MindMeister folders stopped working.
The link, when you are in a folder inside of MindMeister looks like this:
https://www.mindmeister.com/folders/2147205
As long as I was correctly logged in and the folder belonged to me, I was able to directly jump to that folder. I use it, as I organize MindMaps for clients (work as a consultant) in one folder. When I have the next online-meeting with that client, I was able to directly jump to that folder (copied folder link to my calendar entry), rather than manually searching for it or linkin individual mindmaps.
Unfortunately, since a few days, that stopped working. When I enter a folder link, it is changed to something like this and I get an error message.
https://www.mindmeister.com/maps/dashboard/2147205? (... longer link)
Do others experience the same problem? Could you please find a solution for a paying registeres user to somehow create direct links to mindmeister folders again?
Thanks a lot!
:-) Tobias
Answers