OpenAI and MNote: First experience of transfering a relevant OpenAI-return into a MeisterNote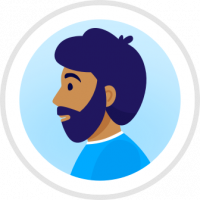 Olaf Roeb
MT Tester, EN Pro
Posts: 121
Star Contributor
Hi everybody
This is a Follow-Up to the brilliant, really eyeopening contributions of
It describes my own experiences taking a relevant question and editing in Meisternote just to find out what amount of time the effort will take and what a result can look like. I especially wanted to find out whether and how OpenAI would work with text in another language than English, so I tried a request in French.
Description:
After opening and confirming an openai account, which having Andrews introduction took me just a minute, I tried this question in French:
"Que dois-je faire pour améliorer ma tension artérielle à long terme ?"
My goals:
a) Find out about openai working in a foreign language
b) Formulate and assess concerning a question that is actually very relevant to me
c) See what effort it takes to transfer

into a formatted typical Meisternote,
and include a MNote paragraph for showing the source and link
The result:
screenshot from openai.com:
First (subjective) assessment:
Content: I got a general list of answers to my very general unspecific question, but the health tips I got are absolutely correct and had been extremely helpful if I hadn't known the answers from so many sources before. Knowing before and expecting some answers like that was necessary, otherwise, I had been unable to check the relevance and correctness of the answers.
Time of answer coming in: 0 s,
Time to copy, open a new Meisternote, type a title, and insert: ~ 10 s
Appearance in MeisterNote:
before editing - screenshot from MNote:
Appearance in MNote AFTER Editing
So all in all, without routine except my imagination inspired by Andrew's and Jörg's descriptions of what they did, it took me about 5 minutes to
inscribe into openai.com,
ask a question of immense personal relevance
open a new Meisternote and
edit the result without a plan, just realizing some basic steps like adding emotions
name the source in a separate block and link it
With some routine, that time might drop to 3 - 4 minutes.
Just because of the flow, I opened google-translate and had the French translated into Spanish:
Now all I have left to do is: copy the Spanish text, add it to the MeisterNote and edit it similarly to the French text, then maybe record google's audio version of both texts and include the audio into the Note.
Vous êtes génial, Jörg et Andrew, merci beaucoup once more! I suspect there are more discussions from other users' experiences with OpenAI inbound these days, the matter is worth it for sure.
Best Olaf
Tagged:
Comments